Scenario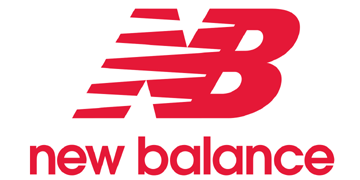 New BalancePage Executive were approached by New Balance to recruit their General Manager of Direct to Consumer (Retail and Ecommerce). This was a newly created role for New Balance, so time was spent getting to know the Vice President and his team and understanding the scope and potential of the role.

As the role was based in their headquarters in Warrington, it was more than likely that the ideal candidate would need to relocate. This role was a strategic, high profile position leading the growth of New Balance DTC, therefore having a sound understanding of retail in EMEA was key.

Solution
In talking to the existing leadership team and understanding New Balance and their strategy, a specific criteria for both the technical and cultural fit was agreed for the person that New Balance were looking for. A speedy and detailed search was needed to meet the timescales and limiting the impact on the business. A campaign was agreed with set time frames to incorporate:
A detailed candidate assignment pack to include information on the New Balance strategy, role details and relocation information
A thorough mapping and search of the global sports market
An Advertised campaign across key websites
A Weekly progress update with the Head of HR

Providing all prospective candidates with a full briefing pack was key to ensure potential employees had a good understanding of the role and the organisation's culture before deciding to progress forward with the position.

Outcome
6 weeks from the role sign-off to shortlist
Shortlist included ideal candidates from top 3 competitors: Puma, Nike and Adidas
References taken for all candidates interviewed
291 names identified globally on the search
Advert was viewed 2522 times
13 Page Executive interviews
The preferred candidate accepted the role, 9 weeks after project sign off

Client Testimonial
When we started the executive search for our new position, we thought it would be a very difficult position to fill given our requirements and a tight timescale. Page Executive managed to produce a high calibre shortlist of candidates in the short space of time which gave us great options. The key to a great hire in New Balance is cultural fit – Nicola totally understood this and knew which candidates would best match the culture we work hard to preserve. From the very start of this new relationship, Nicola worked in partnership with us - very professional, helpful, in tune with the business and driven to achieve the best result possible for us - I would highly recommend Nicola and the team.

Candidate Testimonial
I'm very impressed and satisfied with the way that Page Executive has conducted my recruitment process. Having had previous experiences with the Page Group, I'm accustomed and aware of the quality of their service (both as a candidate and employer) but this time and given the particular circumstances that assisted this recruitment process, the service provided by Page Executive gave me the confidence as a candidate to embark in this new professional challenge.

At all times I felt that they were looking after me and my interests, and the bridges they built between candidate, consultant and employer were transparent and inspired trust and confidence. Throughout the entire recruiting process (interviews, negotiating offer, contract signing etc) , I felt Page Executive's close and personalised presence, advising and supporting me at every stage of the process and that was key for me to shine as a candidate.

Nicola Wensley
UK and ROI UK