Scenario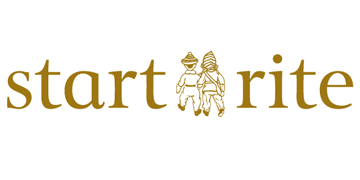 Following the appointment of their new Chief Executive Ian Watson, an exciting three-year strategic plan had been implemented to elevate and innovate the business. They were focused on investing in the product range and refocusing the brand. They were looking for an inspirational and imaginative leader to strengthen their design team and help shape the future of shoe innovation. This role was based in Norfolk.

Solution
As Start-rite were looking for an experienced leader in footwear design, we proposed the methodology to conduct a retained global search and advertise in Drapers record. Page Executive designed a candidate pack to discuss the opportunity, role and the benefits of relocating and living in Norfolk.

Outcome
3 candidates were shortlisted, all from competitors at Head of Design level. 1 came from the Drapers advert, 1 from the search and 1 from the Page Executive network. Following a thorough screening and SHL testing, all 3 candidates were selected for a second interview, before the decision was taken to offer their perfect candidate.
151 candidates identified and approached
Shortlist delivered in 5 weeks
Candidate hired in 11 weeks

Client Testimonial
We initially started with a pitch for our recruitment work with 3 agencies. We choose to go with Page Executive based on the preparation and professionalism and the global reach that they could deliver for us. When we started the executive search, we thought it would be a very difficult position to fill given our requirements, location and a tight timescale.
Page Executive managed to produce a high calibre shortlist of candidates in the short space of time which gave us great options. Even at second interview stage there was little to split the candidates.
We are currently changing our culture, and the key to a great hire in our business is cultural fit – Nicola totally understood this and knew which candidates would best match the culture that we are trying to create.
From the very start of this new relationship, Nicola worked in partnership with us - very professional, helpful, in tune with the business and driven to achieve the best result possible for us – I would highly recommend Nicola and the team.

Nicola Wensley
UK and ROI UK