You are here
2014 – A Year in Executive Fashion Recruitment
2014 has been another variable year in fashion; a great first half of year-on-year sales increases and then an unseasonably warm autumn struck sales with a thud.
Behind the top line sales figures there has been a flurry of activity: teams have restructured, brands have been reinvented, sales have dramatically shifted across channels and key CEOs have braved a move.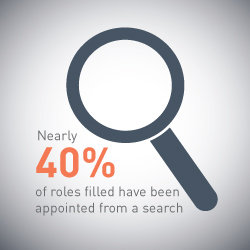 Tesco suffered the biggest and highest profile fall of any retailer in a long time this year and M&S has continued its long and weary battle to recapture its customer. We now face a Christmas with high expectations, a determination not to discount too early, and a desire to end 2014 on a high.

Key trends in executive search in 2014
There continues to be a large appetite for UK fashion professionals internationally. There has been a noticeable shift in mindset making it more acceptable to relocate as part of a career journey. With single (and even negative) digit YOY increases in UK retailers, the appeal to relocate and gain new experiences in the process of growing a business exponentially is high. The curve is also moving towards recruiting expats with international experience as a pre requisite for some search assignments, a new skill set in itself

Omni channel vs online. Customers think at a brand rather than channel level and businesses are merging stores and ecommerce teams to be more omni channel focussed to reflect this. This has created the following:
People that don't work in an omni channel structured business have a more limiting and less appealing skill set to make a move
Business are putting multi channel experience above that of a stores only skill set in assignments
As there is still an omni channel candidate shortage, large salary increases can be commanded, driving up average salaries
Online only businesses are suffering on margin. This has created an emphasis on acquiring good people that are cost focussed, particularly within finance, logistics and merchandising roles.

Sourcing as ever is key, knowledge of newer more tax efficient countries is essential within vertical fashion retailers
Key fashion appointments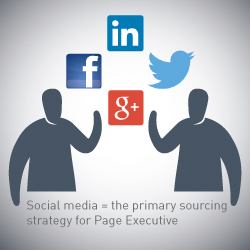 There have been a number of key CEO movements in 2014:

Within market/product:
Jaeger: Colin Henry (from Esprit)
Nicole Fahri: Martin Mason (from Lulu Guinness)
Crew Clothing: Louise Barnes, (from Joules / Fat Face)
Hobbs: Meg Lustman (from John Lewis / Warehouse)
Outside market/product :
Tesco: Dave Lewis (from Unilever)
Superdry: Euan Sutherland (from Co-Op / Kingfisher)
Key departures:
Net-a-Porter: Mark Sebba (retired)
Next - Christos Angelides (moved to Abercrombie & Fitch)
Early 2013 saw a swathe of departures and changes at M&S. GM figures for the last six months show M&S trading at -0.9% demonstrating how long it can take to effect positive change within a large business. Conversely at the end of 2013, Peter Ruis took the helm at Jigsaw and has shown how quickly change can be effected in a smaller, more agile business. Jigsaw recently won Drapers award for fashion retail business of the year.

2015 recruitment advice
What is needed to attract and retain top talent in 2015?

1. Encourage a rounder skill set within teams. Where possible, offering mobility of contracts to maximise the potential of those who are looking to acquire international trading skill set and a broader remit to strengthen your omni channel capability.

2. A clear and transparent longer term vision is necessary to attract and retain good talent. It is disconcerting when a CEOs vision extends to only one or two years. In fashion, CVs with moves within three years are not well received making a move to a company with a strategy of less than three years an unattractive proposition for most candidates.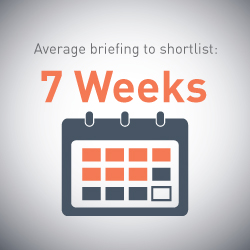 3. Being a large and established company is no longer enough to attract the best. A large company can offer stability and mobility however, we are frequently getting requests from candidates who are not being challenged within these companies and are looking to join a "turnaround" business or move into a different channel. Don't wait for them to resign – find ways to challenge your employees!
4. Fashion, more than any other industry, attracts people purely by the brand. If we are to learn anything from this year, it is that a strong social media and PR strategy is essential to maintain a positive presence in the industry.

In September, Page Executive hosted a retail dinner at Harvey Nichols. Our guest speaker, Helen Dickinson, director general of the British Retail Consortium presented some of her key observations about the future of UK retail in 2015 and beyond. Read about Helen's observations here.

To find out how we can help you with your executive fashion recruitment needs, contact Nicola Wensley, director at Page Executive.