Page Executive has conducted a salary review of a number of roles at small and mid-sized emerging markets banks in London.
Each role was broken down into levels of experience (where applicable), with a base salary and bonus range.
Salary Tables: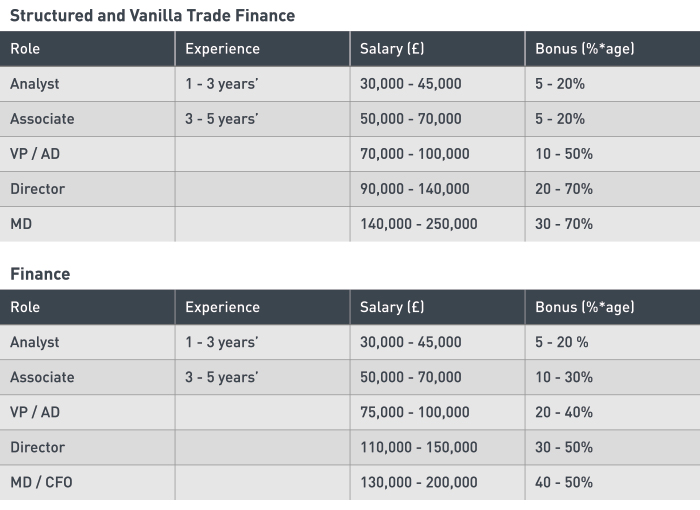 Methodology
Representatives from Page Executive, Michael Page and Page Personnel, conducted phone and face-to-face interviews with over 1000 contacts and candidates from emerging markets banks in London.
They also interviewed several CEOs and heads of HR from emerging markets banks, with a strong focus on current and future compensation. The compensation data was then compiled and tested on a collective basis by the Michael Page and Page Executive Financial Services team.
The Full Survey
Bespoke reports can be commissioned and tailored to meet the exact requirements of your bank or on a case-by-case basis.

If you would like to explore any of these options or have any further questions please contact Tara Bagley, Director at Page Executive, for a confidential discussion.

Tara Bagley
T: 0207 645 1434
E: [email protected]