You are here
How Market Mapping can Help Make Informed Business and Hiring Decisions
As the competition for talent gets even tighter, companies are increasingly partnering with talent recruitment companies like Page Executive to fulfil their hiring needs. Finding the right leaders for an organisation can be a challenge, from seeking out the right skillset to evaluating experience and cultural fit. Market mapping is an option that can help obtain information about key competitors and the hiring landscape, and provide compensation and benchmarking analyses. Here's a look at how market mapping is helping identify solutions for many businesses.
External insights provide answers
Over the past year, companies have realised the untapped value in 'finding good people'. Even with the rise in robotics, automation, and the workplace of the future, humans and their potential, are essential to the success of any organisation. This is even truer when you begin to reach leadership levels. In order to attract that top talent, offers must go far beyond monetary benefits. In addition to market rates, companies must offer the right compensation packages and other cultural and non-monetary benefits.
Market Mapping is a great way to obtain information about what the standards are within the market, and what competitors are offering. This solution offers insights into which channels competitors hire from, how they are attracting talent as well as how they are structuring their remuneration packages.
For example, to help our client in the manufacturing sector design a competitive remuneration package to attract top talent, Page Executive puts together a remuneration benchmark within manufacturing of small to medium enterprises (SMEs) in Singapore to understand the executive director compensation package across 15 manufacturing SMEs, with 5 SMEs selected for an in-depth study.
Another aspect that market mapping covers is benefits benchmarking, which helps organisations better understand how their benefits package is performing and how it compares to those of their competitors. This can include benchmarking against working hours, healthcare benefits, education benefits and wellness benefits, all of which have been shown to improve retention rates. When executed correctly, benchmarking not only equips employers with the information they need to strategically reduce costs, improve operations but also to make plan adjustments when necessary.
One of the ways in which Page Executive has implemented this for our client in the medical devices sector was to put together a benefits benchmarking report of compensation packages offered by 9 medical device companies in South East Asia. This report not only helped our client to understand how an attractive benefits package looks like, but helped them identify which benefits would make up these packages.
Market mapping has started growing in popularity amongst many companies in South East Asia, and can be applied to any organisation regardless of sector and size, as evidenced by our five local SME clients whom we partnered with over the past two months.
The market mapping approach
Traditionally, market mapping takes a quantitative approach where research firms collect data, analyse the data and present them to clients. At Page Executive, we combine data with real-life insights and context by combining our wealth of real life recruitment examples from our 40 years of experience in the business and from our recruiters across 140 offices in 26 countries. This approach allows companies to predict the market behaviour while making better business decisions.
The primary source of our information comes from our extensive network of clients and partners, and this is further validated through pool of candidates, ensuring you receive a comprehensive overview of your competitor's organisation and human resources team.
Each market mapping project normally ranges between 4- 8 weeks, where we'll work in collaboration to determine specific elements or pain-points that an organisation would like to focus on. Besides conducting in-depth research, analysis to review all insights gathered, the final report offers insights covering all findings gathered.
Understanding the value and benefits of market mapping
Companies who are looking to make research-backed business decisions and strengthen company culture can utilise market mapping to their benefit. Market mapping also gives an impartial and accurate idea of pay, welfare and benefits information helping you make informed and effective remuneration decisions, while at the same time accounting for variations that need to be considered.
Beyond that, this solution can help lay the groundwork for bigger and more strategic business decisions like business expansion, entry into new territories and mitigation of potential risks.
When to implement the solution
Market mapping is best implemented when an organisation is planning ahead. Future-thinking organisations use this solution when overseas expansion, organic growth (e.g. IPO) or inorganic growth (e.g. M&A) is on the cards. This is a good stepping stone for them to be well-placed within the market and stay ahead of the curve. Market mapping is both employee and industry agnostic. Organisations have used this solution to fill gaps, helping them place junior staff all the way to senior executive roles.
If you would like to discuss this topic further, or find out how we can help source executive talent for your business, get in touch for a confidential conversation.
---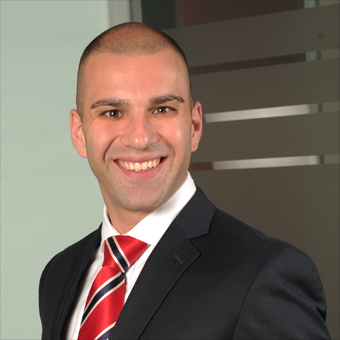 Senior Partner, Regional Director SEA, Page Executive
T: +65 6643 9715
E: [email protected]
Since January 2017, Jon is based in Singapore with responsibility for the Page Executive (senior executive level) business line.