You are here
Aaran Dosanjh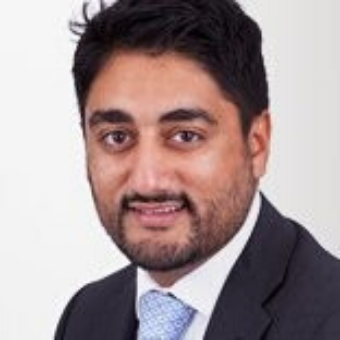 Experience
With approaching 15 years in an international career with Page Group, Aaran has a breadth of experience. This includes directly managing large teams of circa 25 people to leading high profile searches locally and internationally. He has been the highest biller individually in the UK, Malaysia and Indonesia due to a customer centric approach focused on the mutually beneficial outcomes for both candidates and clients alike.
With a Masters in International Business (MSc hons) from the University of Nottingham, Aaran joined Page Group in 2005 and has subsequently developed an international career.
Initially recruiting into and then leading teams focused on Accountancy and Finance in London, Aaran moved to spearhead our Malaysia business launch in 2011, leading the Sales and Marketing and then Procurement & Supply Chain disciplines. He then moved again in 2013 to launch and lead the Corporate and Technical disciplines (Finance, HR, Procurement & Supply Chain, Engineering & Manufacturing, Legal and FS) for the Indonesia business – a start up at the time - numbering 35 people on his moving back to the UK.
Currently responsible for expanding our Business Transformation business for Page Executive Aaran is known for a customer-centric approach. A father and husband he lives in Winchester and has responsibility for London and the South.
Placement Track Record
Interim Change Lead – global transformation project for a FTSE 100 FMCG
Interim Transformation Director
Group MD (in country role)
Regional CFO (APAC)