You are here
Jesaline Huang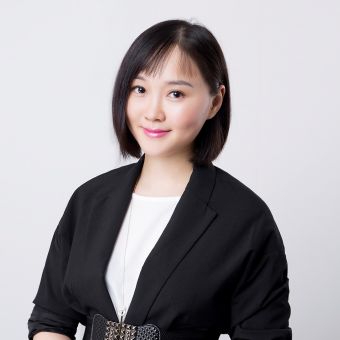 Experience
Jesaline is the Regional Director of Michael Page Shenzhen and Senior Partner of Page Executive in South China. She graduated from Guangdong University of Foreign Studies with a Bachelor's Degree in International Trade and has worked within the senior recruitment industry for 15 years. She specialises in senior executive recruitment within commerce and financial institutions across four disciplines: Finance & Accounting, Financial Services, Human Resources, IT & Technology.
Jesaline has vast experience in both recruiting generalist management and niche technical areas. She has worked with Chinese companies, assisting them to build up their organisational framework with the ambition for capitalisation and globalisation. She is also an expert in recruiting talent for MNCs looking to further penetrate Southern China.
Jesaline has successfully placed diverse senior candidates not limited to CEO, CFO, CIO, M&A Director, HRVP, Risk Director, Vice President of Corporate Strategy, CFO, CRO, Internal Audit Director, Risk Director, Head of Institutional Sales. Her clients include MNCs, Chinese listed groups, Chinese state-owned conglomerate and local government organizations across consumer products & FMCG, Trading & Sourcing, Industrial, High-tech, IT&T, Retail, Electronic, Automotive, Property & Real Estate, Energy & Resources, global reputable investment banks, commercial banks, assets management, PE/VC, Securities and Futures and more.
Placement Track Record
CFO – Financial Instituion – Shenzhen
Senior Vice President (Investment) – Property Developer – Shenzhen
M&A Director – Industrial – Shenzhen
Managing Director – Listed Security Firm – Shenzhen
Head of Risk – PE Firm – Shenzhen
CHRO – Industrial – Shenzhen
CEO (Investment) - Large State-Owned Company – Shenzhen
CIO – High-tech – Shenzhen
CFO – US listed High-tech – Shenzhen