Providing executive search, selection and talent management solutions, Page Executive is recognised as a trusted partner for organisations worldwide. We offer services in a number of key locations around the globe including the following:
Johannesburg, South Africa
Port Louis, Mauritius
Paris, France
Casablanca, Morocco
Dubai, UAE
London, UK
Nick Gordon joined PageGroup in December 2007 in Weybridge, Surrey, after graduating from Cardiff University. He played a key role in developing the Michael Page procurement and supply chain business in the South East of England before transferring to our London head office to recruit senior indirect procurement opportunities for the financial and professional services sectors.
In 2013, Nick joined Michael Page South Africa to lead the engineering and manufacturing business. He managed mid, senior, and executive level appointments for a range of high profile clients across all industry sectors.
Since 2015, Nick has focused on and managed, senior, and executive level appointments across the Sub-Saharan Africa region for Page Executive. Regionally based, Nick covers executive roles, from C-suite to managing directors, in sales and marketing, finance and accounting, engineering, technology, human resources and supply chain. Nick operates across the whole of Sub-Sahara Africa.
At Page Executive, we have a proven track record of successful assignments and we build strong and lasting relationships with our clients, from SMEs to global blue-chip organisations, through our flexible, boutique-quality approach to executive recruitment. We have an international network of expert recruiters and offer powerful sourcing solutions.

Examples of clients we have worked with recently:
Shell / Vivo Energy
GSK
Unilever
SAP
Boston Consulting Group
Puma Energy
Orica
Beiersdorf
Regus
If you would like any more information, or to discuss how we can help with your executive search, get in touch with Nick Gordon.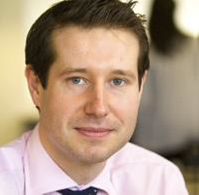 Nick Gordon
Manager Page Executive Sub-Sahara Africa
T: +44 207 269 2513 / +44 7890 564866
E: [email protected]