You are here
Aaran Dosanjh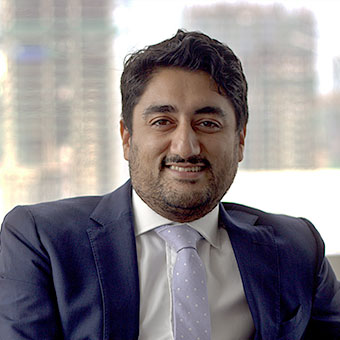 T +62 21 2958 8830
M +62 21 2958 8830
Experience
Aaran is the Director of Michael Page in Indonesia. He joined Michael Page in London in 2005, was promoted to Manager in 2008 and helped launch our Malaysia business from scratch in 2011. He was promoted to Senior Manager in 2012 and Director in 2013. In 2013 he was given the responsibility to lead multiple teams as part of our Indonesia launch team.
With over 10 years experience in executive search and talent acquisition at mid-to-senior management levels, Aaran now leads five specialist teams in Jakarta.
One is focused on the talent management and attraction of Board Level General Management professionals, the second on Accountancy and Finance, the third on Procurement & Supply Chain roles, the fourth on Engineering & Manufacturing positions and the fifth on Human Resource and Legal professionals across multiple sectors in Indonesia. In the past, he also successfully launched multi-discipline teams across the UK and Malaysia and has made regional placements across emerging markets in South East Asia.
Aaran obtained Bachelors of Arts (Philosophy) and Masters of Sciences (International Business) degrees from the University of Nottingham and has a particular interest in motivating senior leaders to initiate organisational change.