You are here
Jonathan Goldstein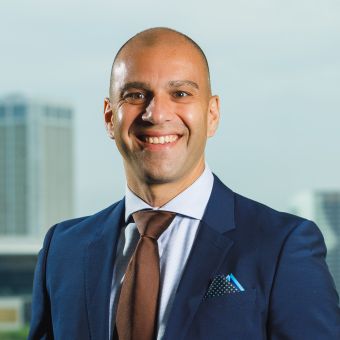 Experience
Jonathan has over 14 years of experience with PageGroup in Asia. Originally from New York City, Jon moved to Japan and began work with PageGroup in 2005. After five years and being promoted to Associate Director, Jon was offered the opportunity to open our office in Guangzhou, China, growing the business to a team of 25 recruiters before moving to the Beijing office three years later. Jon led the North China business for three years, managing and nurturing the offices to include more than 50 specialist recruiters. Jon moved to the Singapore business in 2017.
In the past three years in Singapore, as the Regional Director SEA, Jon has focused on the following key areas:
Leading our Page Executive brand across South East Asia, which recruits at the senior leadership level for our key clients (Jon personal focuses on the HR Leadership assignments across the region)
Leading our client development / key account management team:
Leading the Page CSR team (benefitting senior citizens, children, women's groups and many other non-profits over the years).
Jon enjoys the balance from his focus areas while still actively recruiting for strategic HR assignments for companies and playing a key role for the business in the region.
Placement Track Record
CHRO Asia, European Bank, Singapore
Head of HR, North Asia, International Manufacturer, Korea
Head of HR, SEA, Global Consulting Company, Singapore
Cluster HR Director, Insure Tech, Cambodia
Group Head of HR, E-commerce, Pakistan
Head of Talent Management, Global Retailer, Singapore
Director L&D, Asia, US Consumer Co, Thailand
Senior HR BP, US Asset Manager, Singapore
Various Country Head of HR Positions With Both International And Asian Businesses, Locations: Indonesia, Malaysia, Vietnam, Philippines, Sri Lanka And India)