You are here
Sumrana Saleem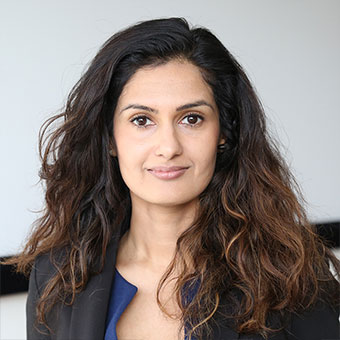 Experience
Sumrana is the business director of the governance division of Page Executive's Banking & Financial Services practice. She has a proven track record of delivering tailored solutions to a broad variety of clients including full-service investment banks, boutiques, corporate banks, hedge funds and long-only asset managers.
Sumrana has the capability to manage a diverse array of hiring mandates, from VP through to managing director level. Sumrana has placed multiple candidates across compliance, internal audit and risk and therefore has an extensive personal network backed by the global resources of PageGroup, which enhances candidate sourcing and provides market information from other financial centres, in particular the US, Europe and Australasia.
Sumrana is a knowledgeable and highly regarded recruiter in the financial services market with a wealth of experience managing an array of complex assignments across the governance market.
Placement Track Record
Head of Compliance - Asset Manager
VP Compliance IB - Investment Bank
CF10/CF11 - Wholesale Bank
Head of Compliance - Brokerage