You are here
Olly Riches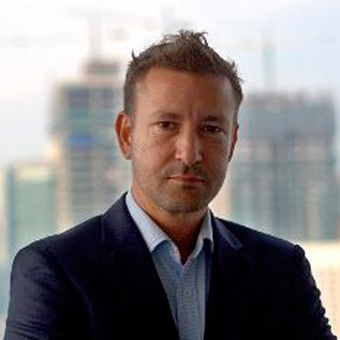 Experience
Having joined Michael Page UK as Consultant in 2001, Olly was promoted to Manager of Sales Marketing in 2003 before being asked to relocate from London to Shanghai in December 2006 to launch and develop a multi-discipline business across Mainland China.
In 2012 Olly moved to Beijing to establish that office as part of the overall Mainland China growth strategy. Beijing became Michael Page's fastest growing office globally in 2012 growing to 50 fee earners whilst establishing a predominantly local management team.
In 2013, following his success and knowledge operating in emerging markets Olly moved onto the South East Asia Board with the remit of launching Michael Page in Indonesia. The Jakarta office opened in 2013 and currently has 60 fee earners working across varied disciplines and a predominantly Indonesia leadership group well established.
In 2018, Olly started the due diligence behind establishing a Joint Venture to enable the opening of a Manila office. That business officially launched in August 2020 with an initial team of 10 under a Country Head reporting into Olly.
Alongside his overall responsibility for Michael Page in Indonesia and the Philippines, Olly is the Managing Director of Page Executive, the senior level search division of PageGroup. Overseeing teams based in 5 cities across SEA. Olly reports to the Global Executive Board of PageGroup.