You are here
Guido Caleca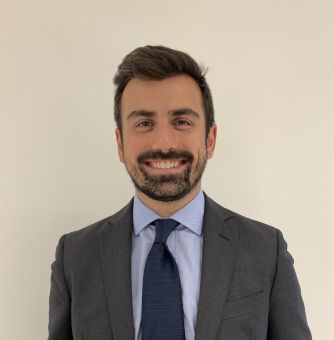 Experience
Guido started his career at Michael Page in the Buenos Aires office in 2014, focusing on middle management Finance positions in Manufacturing industries.
In 2016, he joined Page Executive in LatAm and was promoted to Principal. He started his recruitment activities on executive roles in Manufacturing and Energy industries.
In 2019, Guido moved to Milan to join the Page Executive team in Italy, where he is now specialized in Manufacturing and Energy C-Level searches.
Guido is a graduate in Political Sciences and in International Relations in LUISS Guido Carli University, Rome and he attended a Second Level Master's Degree in International Politics & Economics in UdeSA, Buenos Aires.
In addition to native Italian and Spanish, he is fluent in English and Portuguese.
Practices
Placement Track Record
Regional VP LatAm – Industrial Multinational
General Manager – Family Owned Industrial Company
Commercial Director – Automotive Global Group
After Sales Director – Automotive Global Group
Supply Chain Director – Mining Global Leader (Gold)
Institutional & Public Affairs Director – Oil&Gas Leader Company
General Manager – Oil&Gas Multinational (Downstream)
CFO – Industriale Multinational Global Leader
COO (Machinery) – Family Owned Infrastructure Leader
General Manager – Renewable Energy Global Leader (Wind)
Regional COO - Renewable Energy Global Leader (Solar)
Drilling Manager (Unconventional) - Oil&Gas Multinational Leader (Upstream)
Drilling, Operations & Engineering Managers – Oil&Gas Global Leader (Upstream)
Corporate Internal Audit Manager – Power Market Leader (Distribution)
Project Director – Infrastructure Global Leader
Supply Chain Director – Oil&Gas Multinational Leader (Upstream)
General Manager – family Owned Oil&Gas Company (Industrial)
R&D Corporate Director – Chemical Multinational