The world is full of female talent, and we are seeing more and more female talent filling senior executive roles across the globe. Ngozi Okonjo-Iweala became the first woman and first African to head the World Trade Organisation in March 2021. In the same month, Jane Fraser became the new CEO of Citigroup. Closer to home, we have Laura Cha, the first woman to chair the board of the Hong Kong Exchanges and Clearing in 127 years. Nicole Tan from Singapore became the first female regional president and CEO for Shiseido in the Asia Pacific.
Some researchers found that gender diversity leads to more innovative thinking. In contrast, others indicate that it does not directly improve company performance. Perhaps what is more important is the skills a candidate brings to an organisation. PwC's 2017 Global CEO Survey found that CEOs rank problem-solving, collaboration, adaptability and emotional intelligence as important skills for their organisations. This is a shift away from traditionally masculine traits towards capabilities that more intuitively female. And it is not that male talent do not exhibit such skills, but it is pronounced in female talent. On top of that, Covid-19 has accelerated trends and attitudes on flexible working, innovation, transparent leadership, and the need for more empathetic management.
Despite all that, women are still underrepresented at every corporate hierarchy level, with the gap becoming more significant at senior executive levels. The good news is, there is progress. According to the 2021 Women in Business report by Grant Thornton, the proportion of leadership roles held by women worldwide stood at 19% in 2004, and the number has risen to 31% in 2021.
In Hong Kong, the financial and professional services sectors are at the forefront of hiring female talents, with mostly global executive boards driving diversity-hiring at MNC companies. However, that is not to say the non-MNC companies in Hong Kong are not as driven to hire women. As reflected in our Talent Trends 2021 survey report, 45% of senior executive job openings in Hong Kong were filled by women in 2020. We saw a 3.5% increase in the number of new female appointments for senior executive job openings last year, reflecting a slow but steady increase in senior leadership diversity across the Asia Pacific.
According to The Global Gender Gap study by the World Economic Forum, it is estimated that we will not see gender equality in the global workforce for another 170 years. The stats are alarming. The fact is that hiring female talent is not as simple as hiring female talent. There are significant barriers that hinder female hires. For instance, LinkedIn's Gender Insights Report found that women feel that they need to meet 100% of job description criteria before applying for a job. In comparison, men usually apply after meeting about 60%. And with the Covid-19 pandemic, working mothers are more likely to consider leaving the workforce or downshifting their careers due to childcare responsibilities, reported in a study by McKinsey & Company.
To address diversity and inclusion in the workplace, many corporations in Hong Kong are creating D&I roles. Some of these include Sudesh T, who, after a long tenure in AXA, has taken the regional role in Manulife to oversee D&I; Nikki Davies, who worked at Credit Suisse, joined Prudential at the end of 2020; Florence Chan joined Lululemon from EY this year; Carolyn Lim is now in Hong Kong Exchanges and Clearing (as part of her TM role); and Amy Hanly at Morgan Stanley.
As hiring professionals, we know that companies want to hire more women. And while it looks like we still have a long way to achieve a gender-equal workplace, we need to look at ways to achieve the most significant impact for a gender-inclusive workforce. I believe it starts with the recruitment process. I propose we look at the following factors:
1) Diversity of the interview panel and interviewers
Having a diverse panel of interviewers is essential to nip interviewer bias right at the beginning. If your company works with external recruiting companies, it is necessary to vet its diverse hiring stance. At the hiring manager or talent acquisition manager level, the company could make a regulation that there should always be two hirers present at every interview. With two people accessing the interviewee, you will get different, or similar, professional opinions, leading to a fairer and more objective perspective on the candidate.
Some companies have started to include more assessment centre-type practices, too. Here's an example: One of my clients had their Head of Legal and Head of Marketing assess a candidate for a Human Resources leadership position. Other companies are also exploring different ways to be diverse from that way as well. For instance, if a candidate is interviewing for a senior role, it would also be vital to have different ethnicities/races and both genders on the interview panel to create a more inclusive interview process. I want to highlight that there is nothing wrong with having one hiring manager conduct the interview. However, having gender-diversity would not only foster a gender-inclusive workplace; it can also project a diversity-positive outlook for the candidate on your company, whether or not the candidate gets the role.
2) Provide training on inclusive recruitment for hiring managers
The impact of stereotypes and unconscious biases exist, and it can come from a man or a woman. Therefore, it is vital to actively train recruiters, hiring managers and stakeholders who participate in hiring, from those responsible for writing job descriptions to interviewing and making hiring decisions. To aid interviewers, companies can create a defined job criteria checklist. Hiring decisions should be made against this list, with any additional notes added on a separate section.
3) Use inclusive language for job descriptions
While most job descriptions are generally inclusive, certain words used in job descriptions can affect the appeal of jobs for women in terms of personal skill and belongingness. Even one word can make the difference between attracting female talent and turning them away. For instance, words like "dominant", "self-reliant", and "analyse" are perceived as more masculine, while words like "serves", "dependable", "collaborate", and "consider" are female trait words, according to this journal. Besides using universally attractive and inclusive language, recruiters may consider excluding non-essential criteria and reference broader capability requirements to avoid disproportionate focus on professional qualifications. Job descriptions should avoid jargons. Lastly, include a paragraph at the end of the JD about being an "equality opportunity employer".
The road map to gender diversity at the workplace should be assessed and reassessed continuously for best practices. While it begins at the recruitment level, corporations need to develop awareness for D&I at different corporate hierarchy levels and decide how to deliver diversity targets at the workplace.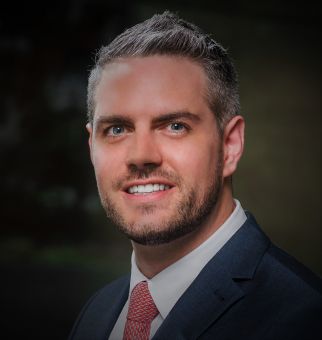 Richard Barber
Associate Partner
Hong Kong