You are here
Eliza Ho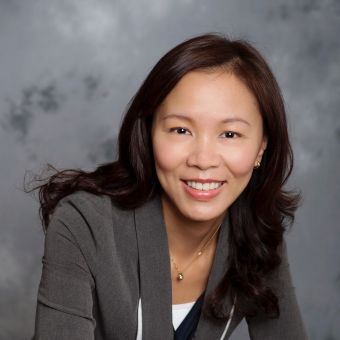 Experience
Eliza Ho is a Partner with Page Executive. Based in Hong Kong, she leads the Supply Chain, Operations and Procurement Practice in the Asia region.
She brings 12 years of leadership & executive search experience to Page Executive, and is currently responsible for senior level assignments across the value chain (planning, procurement, operations, logistics & distributions) for clients especially in the Consumer, Retail, Hospitality, Industrial and Life Sciences/ Pharmaceuticals sectors. In addition, Eliza also has a track record in placing executive leaders (CFOs, COOs, MDs) in the region.
Previously, Eliza worked with another global executive recruitment firm, where she established the first APAC region end-to-end Retail Value Chain Practice and led a team of consultants with success. Prior to that, she headed up the Finance, Retail, Sales & Marketing business for another UK recruitment firm, where her major focus was on C-Suite and Head of Business assignments.
Eliza is a true industry expert and her experience working as a successful marketing & new business development executive with Fortune 100s in the Consumer and Life Sciences sector prior to search, provides her with a robust commercial business perspective. Her industry experience and professional search expertise in the region enables her to offer unique value and insights for both her clients and candidates.
Eliza has a Masters in Marketing from the University of Manchester, and a BSc. (Hons) in Chemistry & Biological Chemistry from the University of Warwick, in the UK. She speaks fluent English, Cantonese and Mandarin.
Placement Track Record
• SVP – Global Distribution & Logistics, Premium Fashion Apparel Group
• VP – Asia Procurement, Luxury Retail Group
• VP Global Category, Leading US Retailer
• Senior Procurement Director - Asia, Luxury Retailer
• Asia Head of Network Optimization – China, Leading European Consumer Company
• Country Head of Procurement – Bangkok, Leading Consumer Brand
• Supply Chain Director – China, Global Packaging Company
• Regional Sourcing Head – ANZ, Global Packaging Company
• General Manager Sourcing – Bangladesh, Global Fashion Retailer